North Island - Day 2
Day two began in Auckland with Karen and I waking up in this HUGE bed in Tania's flat overlooking the harbour. I mean literally HUGE - we could barely see each other across the expanse of sheets. Also I got to sleep with about 6 big soft pillows, so I was one happy traveller. Funnily enough, when the bed is too comfortable I like to lie in it revelling in the goodness of it all and it takes ages to fall asleep.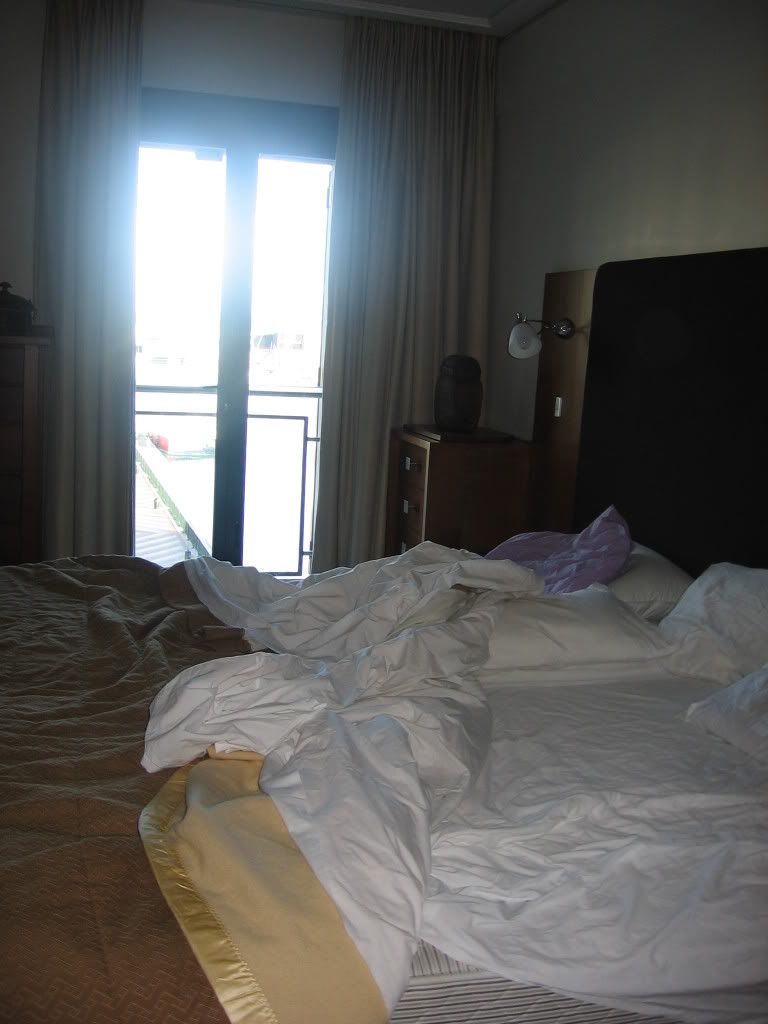 The spire of Sky City rising over Auckland (I believe it's a casino. . . and possibly some other things. . . and that's where the bus station is as well).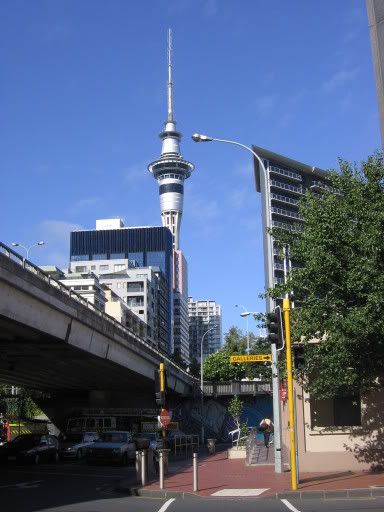 And then eyebrow threading! When I walked in the first thing the woman said was "oh! are you Indian? You look Indian!". Huh? The only other people I have gotten that from were my cousins in Vietnam. I love how my ethnicity constantly provokes comment/foils people. Sort of.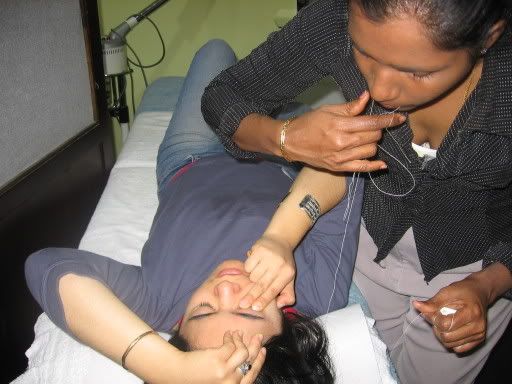 Then we began the drive up North. On the way we stopped at Goat Island, a fish reserve, where the water was teeming with bright blue fishes. Unphotogenic ones, unforutnately.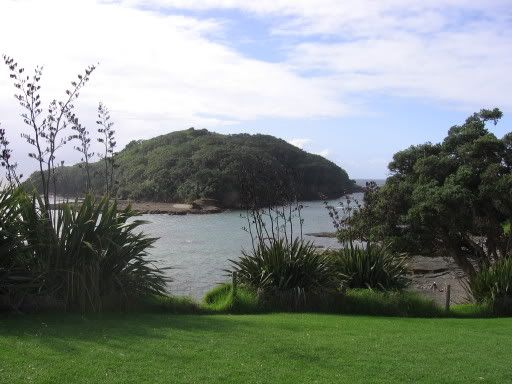 Then we noticed a sign for 'hot hangi' by the roadside.
Hangi
is the traditional Maori dish where meats and root vegetables and pumpkins are buried in a giant pit in the earth and cooked together. This hangi had been transported to the roadside in this little oven-trailer-contraption.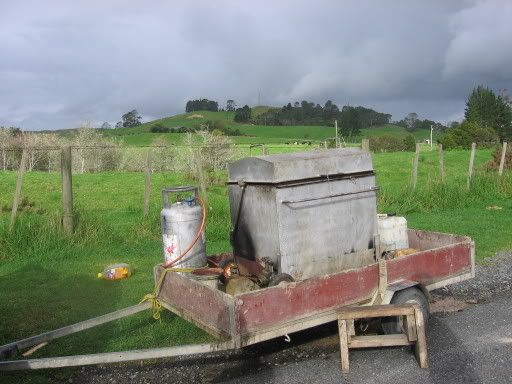 . . . and inside - lamb, kumara, pumpkin, potato & stuffing. . . delicious. Also not very good 'car food'. I ended up covered in hangi-gravy from head to toe.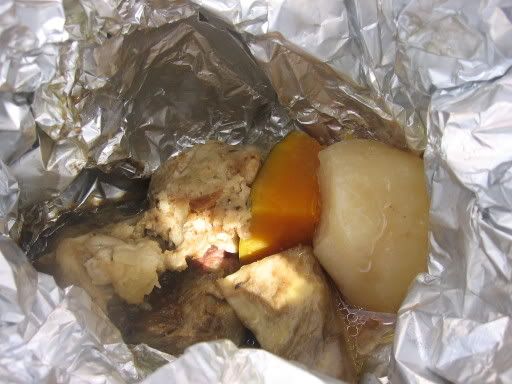 As evening hit we drove through Daggarville and stopped into the forest reserve there to see the largest tree in New Zealand (13 metres around). We got a great photo of all of us in front of it, but it's on Tania's camera, so it will be posted at a later date. On the other hand, here is a great photo of a kiwi-zone. I didn't see any. . . but I was in the zone. . .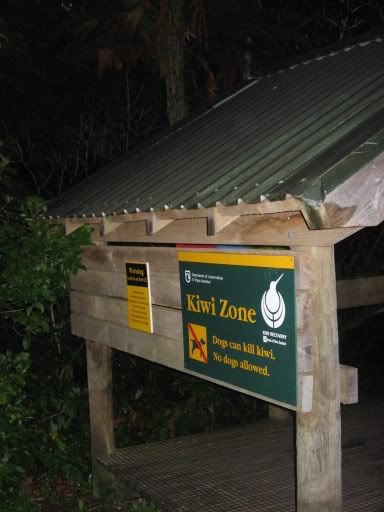 A shot of the forest. Karen remarked "it looks like something out of Jurassic Park!" and I was inclined to agree. Everything was dripping and ferned and enormous and very awe-inspiring to walk through in the near-dark.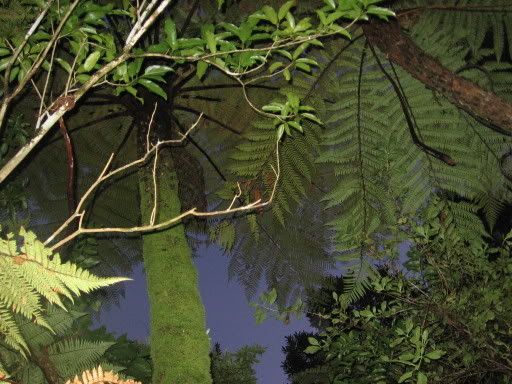 and now I have to RUN because I'm being picked up to go stay on a farm for the rest of the week where they have goats and ducks and sheep and chickens and horses and dogs and cats and lots of people and music. What more could I ask for? . . . oh . . . maybe clean laundry?! Ahhh!