North Island - Day 4
My Easter-Holiday-Part-One was amazing. Just posting one day at a time to avoid overwhelm-ment (of me moreso than you). . .
Looking Southwards to 90 mile beach (where there was reportedly a great white swimming by the other day).
View South from Cape Reinga - the Northernmost tip of New Zealand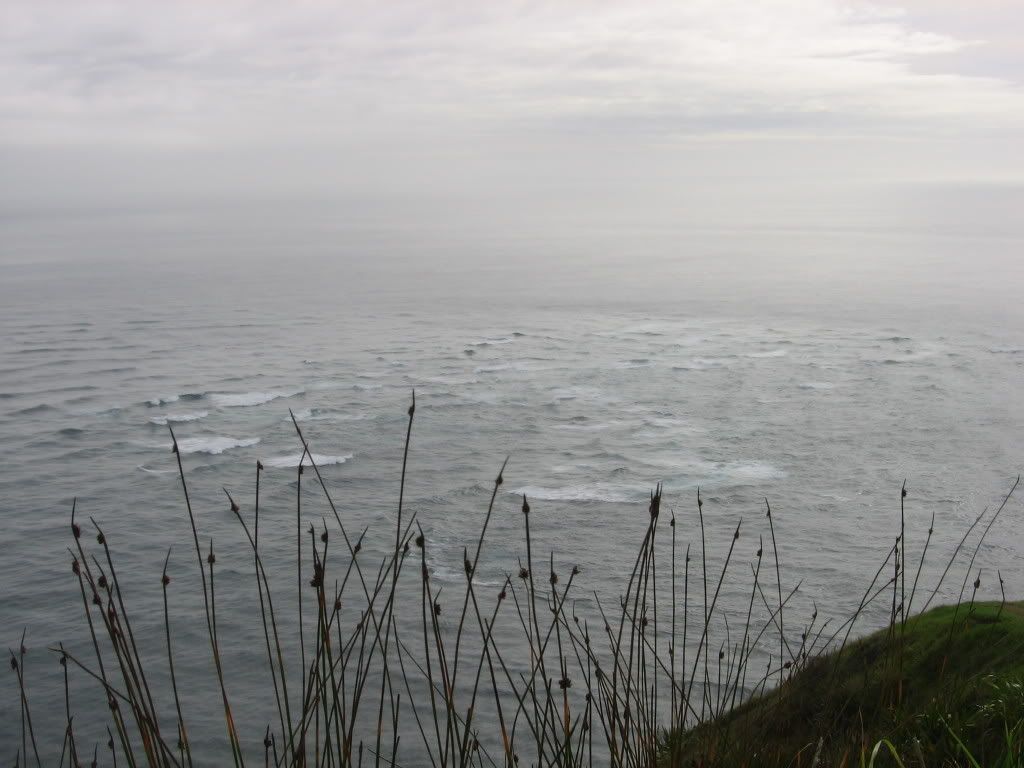 If you look straight out at the point on Cape Reinga you can see the meeting of the Pacific Ocean and the Tasman Sea. The waves are actually going in opposite directions.
View down from the path we walked barefoot along.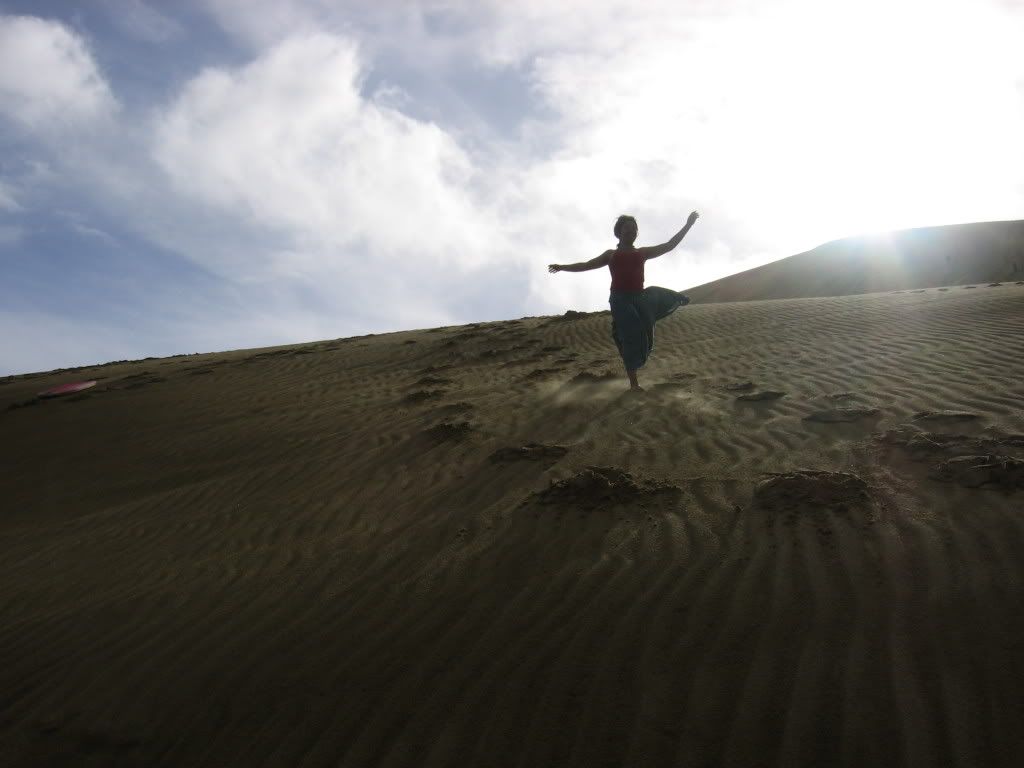 Running down an enormous stretch of secluded dunes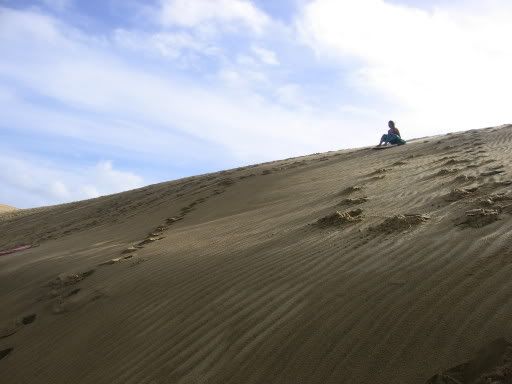 . . . and sliding down them on boogie boards. They were so steep I caught air and shot through the water at the bottom!
Karen my friend from school on the left, and Tania her flatmate on the right. Tania introducing us to the wonders of smoked fish roe (still whole - you scoop it out and spread it on buttered bread with lemon juice, salt, pepper and hot sauce).
The most amazing Bluenose fish & chips with enormous succulent oysters. I would seriously drive the 16 hours for the purpose of having these again (future visitors be warned!).